活动
我们的执行团队和技术专家经常应邀出席世界各地的各类行业盛会。此外,我们的销售和营销团队也会参加领先的行业展会及研讨会,分享我们的最新产品突破。我们鼓励您在下次活动时与我们联系。
---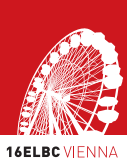 ELBC 2018
September 4-7, 2018
Messe Wien Congress Centre, Vienna, Austria
展位 85
16th European Lead Battery Conference and Exhibition is the largest gathering of lead acid battery experts taking place in 2018. In attendance will be key members of the lead battery industry including researchers, manufacturers, end users and suppliers. Our Performance Chemicals team will exhibit our solutions for advanced lead acid batteries across multiple applications including automotive, energy storage and transportation.
---

Battery Show North America 2018
September 11-13, 2018
Suburban Collection Showplace, Novi, Michigan
展位 1621
This global industry event covers today's emerging advanced battery technology for the automotive, portable electronics, medical technology, military and telecommunications, and utility and renewable energy support sectors. Our Performance Chemicals team will exhibit our specialty carbon blacks, fumed metal oxides and graphenes for lead acid and lithium-ion batteries.
---

International Elastomer Conference
October 9-11, 2018
Kentucky International Convention Center, Louisville, Kentucky
展位 250
Organized by the American Chemical Society, IEC is the premier place for educators, customers, manufactures and suppliers of materials, equipment, tools and services to come together. Our Reinforcement Materials team will be showcasing our carbon blacks for industrial rubber product applications.
---